William Henry Harrison High School
Class Of 1964
Yearbook Photos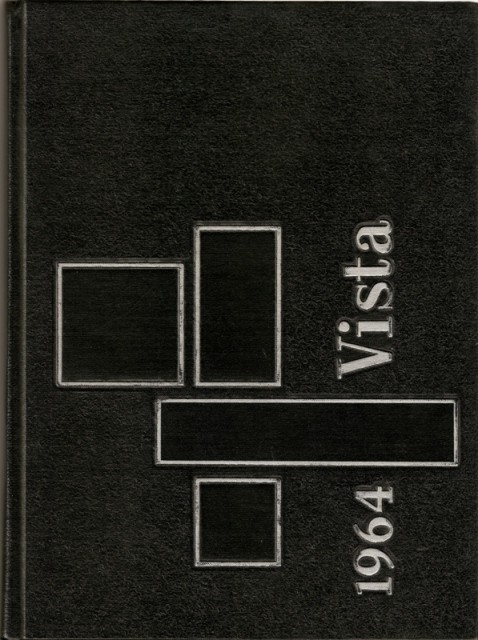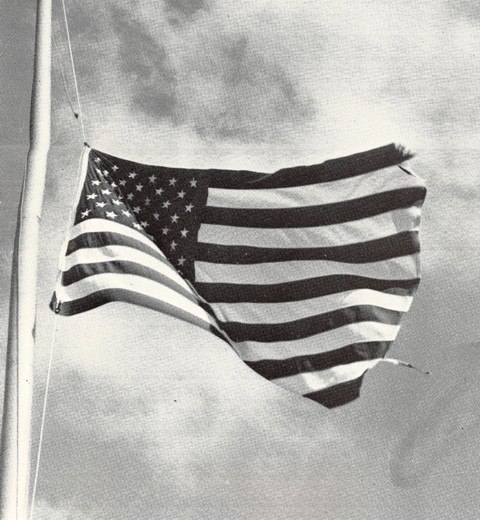 November 22, 1963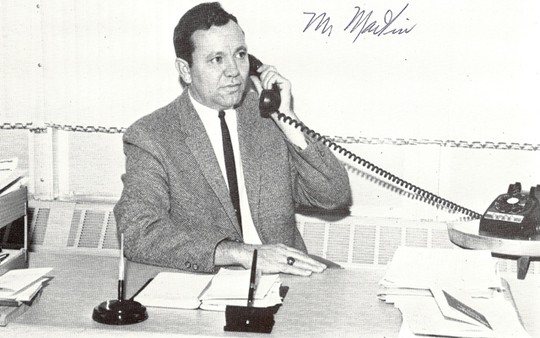 Mr. Blaine Martin, Principal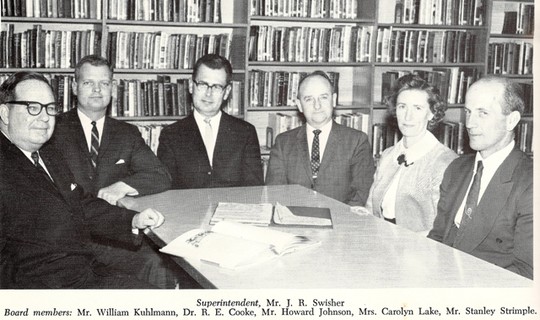 Mr. Revis, Assistant Principal & Teacher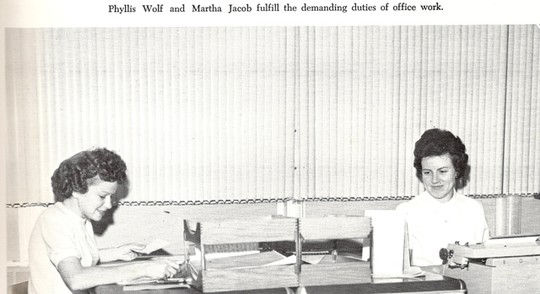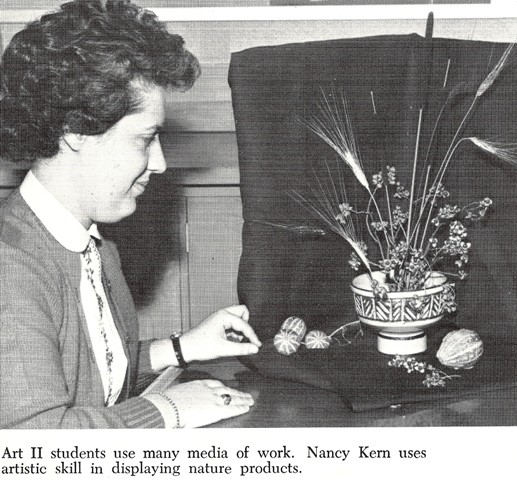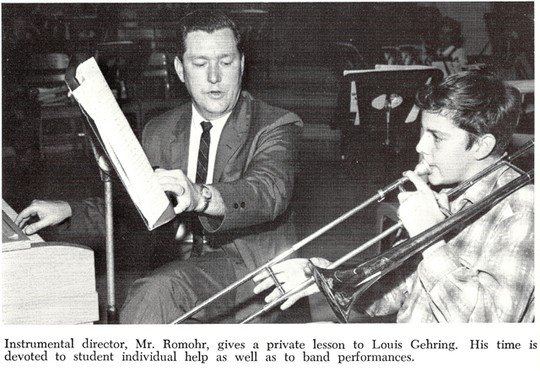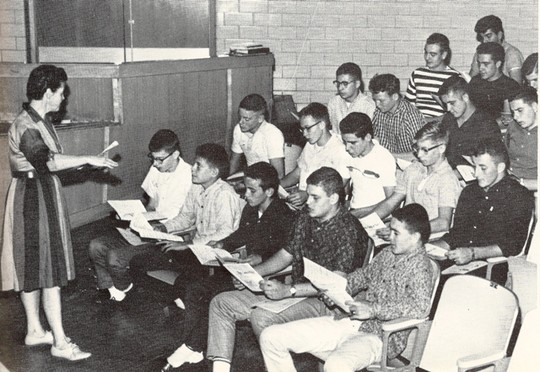 Miss Grabill, vocal music teacher, directs the Boys' Glee Club.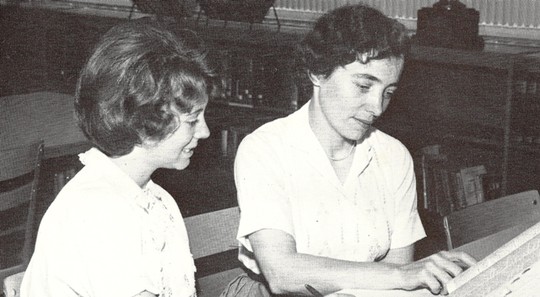 Mrs. Watkins helps Elaine Mosslander with Business English.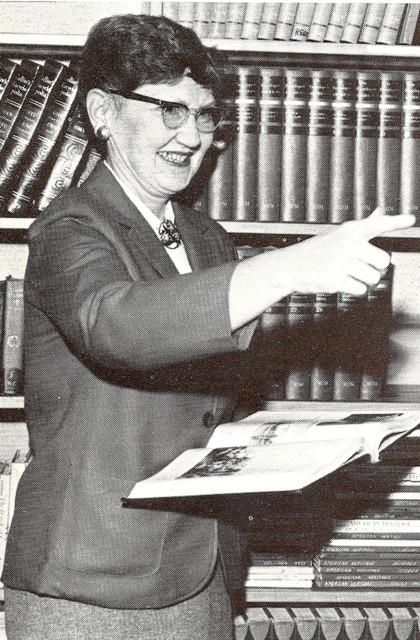 Miss Lusk, Librarian, also teaches the French class.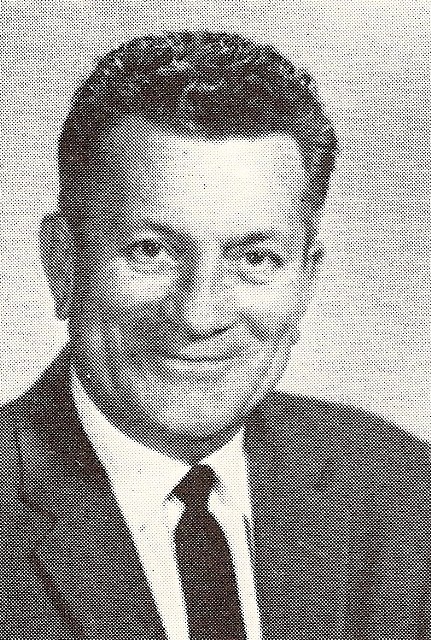 Mr. Hicks teaches all the Latin classes plus a section of Senior Math.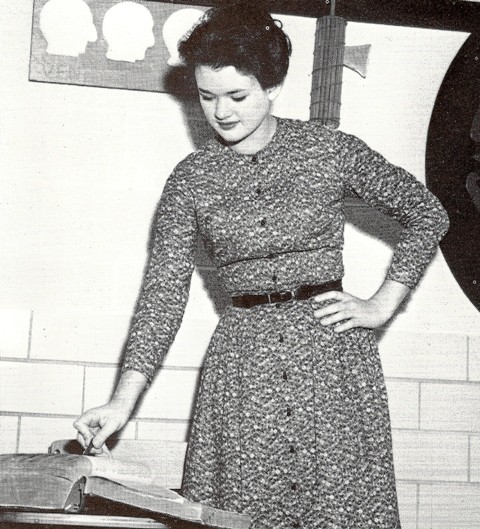 Linda Mahoney, Latin IV student.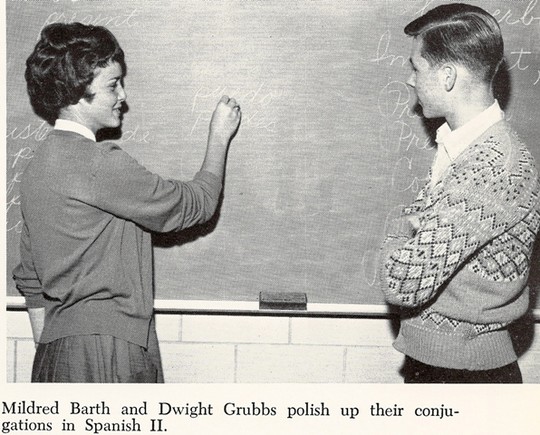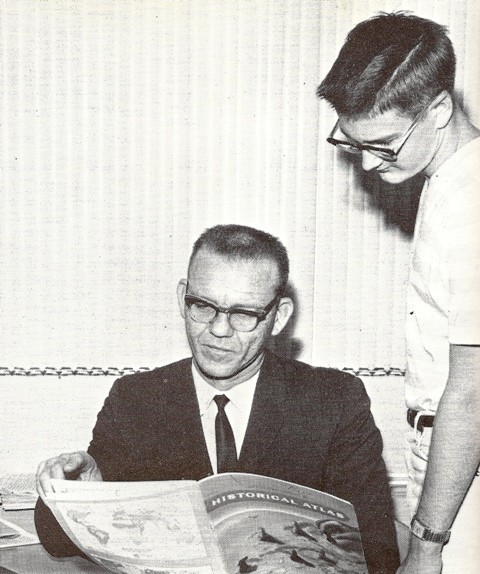 World History teacher, Mr. Rae, helping student Lynn Jefferies.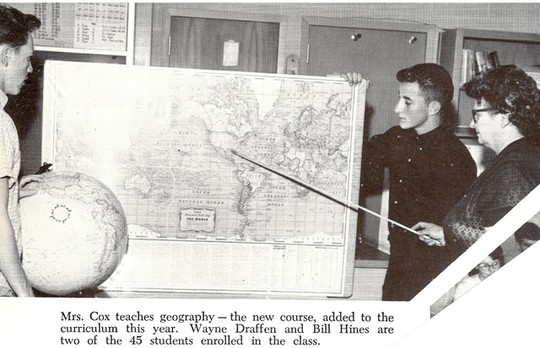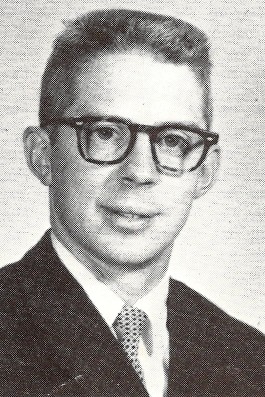 Mr. Hoce, science teacher.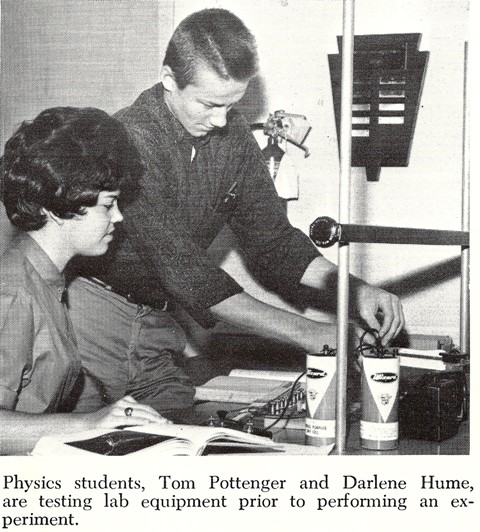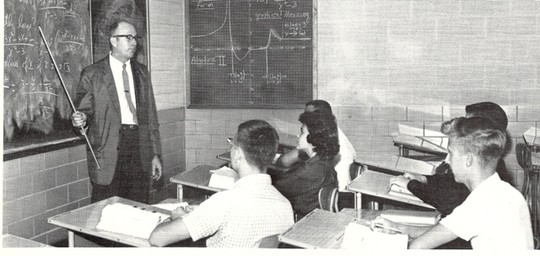 Mr. Jones, teaching Algebra II students.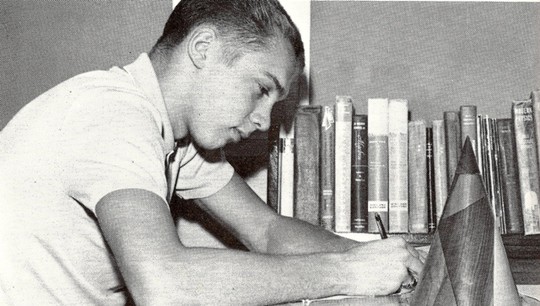 Gary Pursifull working on a Trigonometry assignment.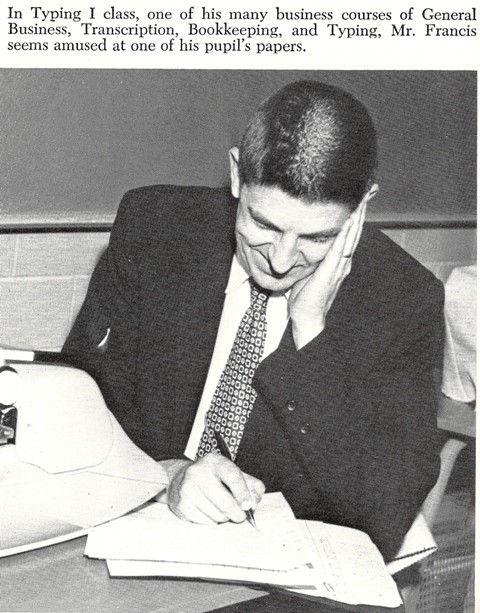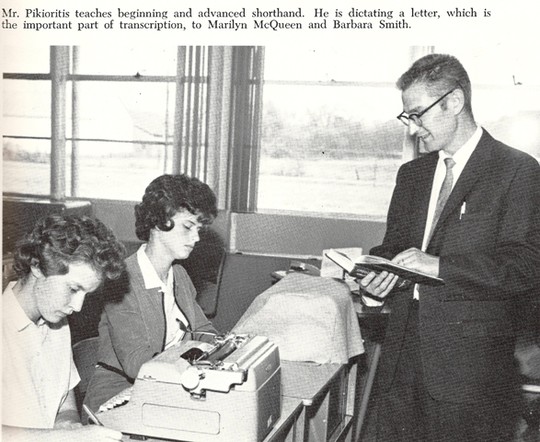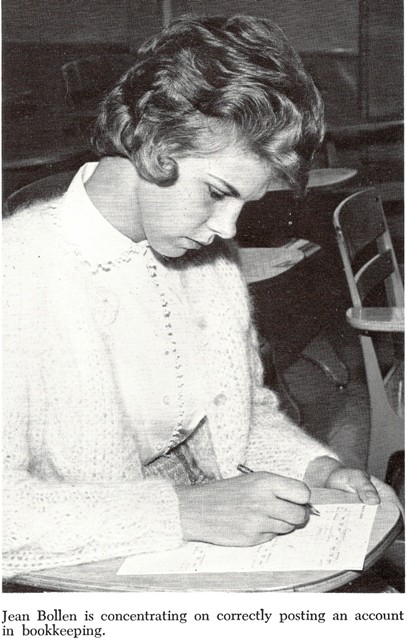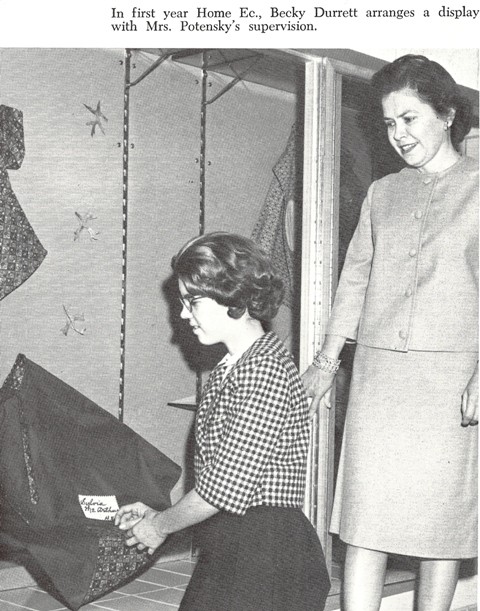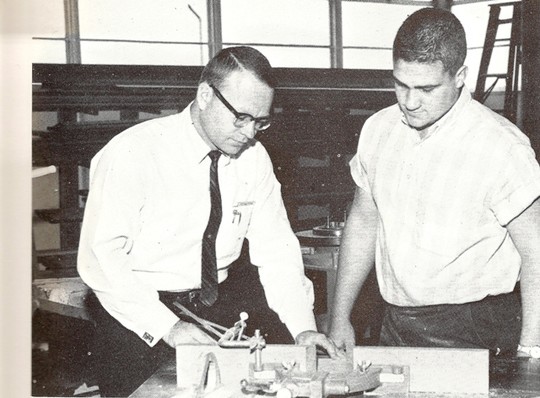 Mr. Leonard instructs Tom Harris during Shop II class.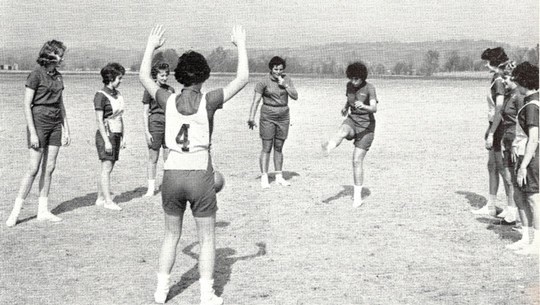 Miss Merten introduced speed ball to all the girls' phys. ed. classes. Martha Adams is executing a kick off.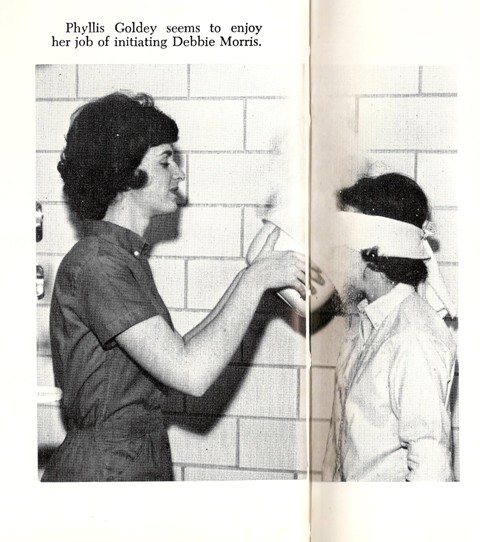 The initiating of new members to G.A.A. is an enjoyable privilege for senior members. The unsuspecting girls are run through a gantlet of hideous tortures, such as Karo and Wheaties. Sue Jaisle and Virginia Stindt encourage a reluctant freshman, Jo Jean Jackson.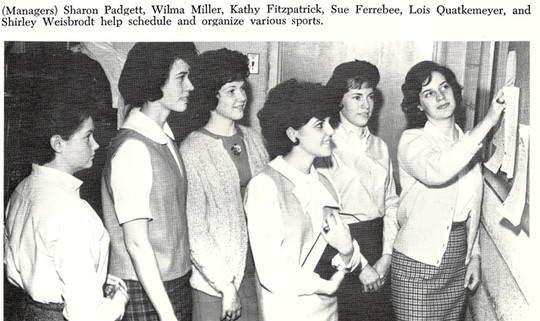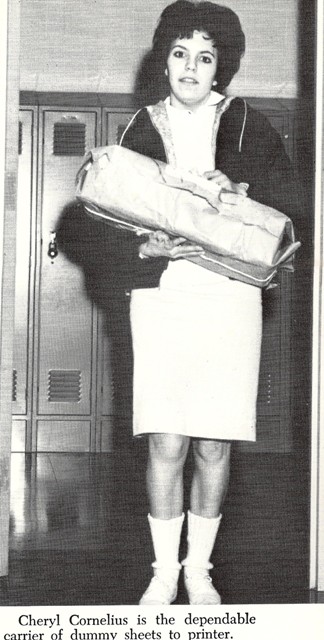 Hard at work to get the Vista jobs well done are Bob Ennis, Bill Kocher, Jeri Parks & Marilyn McQueen. Jeri, Vista editor, gives untiring efforts to have different and outstanding layouts.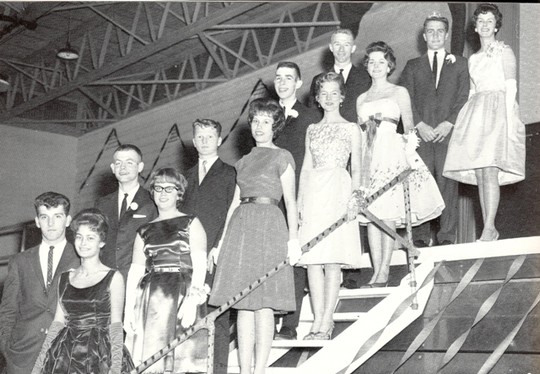 Vista Court for 1963-64 - King & Queen: Foster Harris & Gloria Williams; Most Likely to Succeed: Tom Pottenger & Sally Roudebush; Most Studious: Dan Lowther & Jeri Parks; Most Athletic: Lloyd Nowlin & Martha Adams; Wittiest: Tom Roudebush & Sue Jaisle; Best Personality: Dick Gieringer & Shirley Williams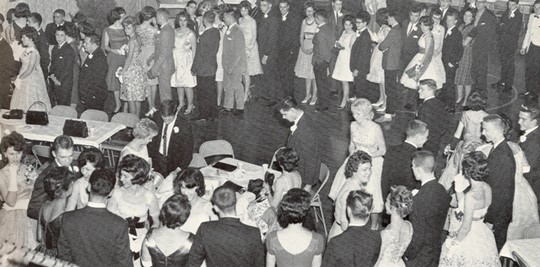 Reception line congratulates the newly established royalty.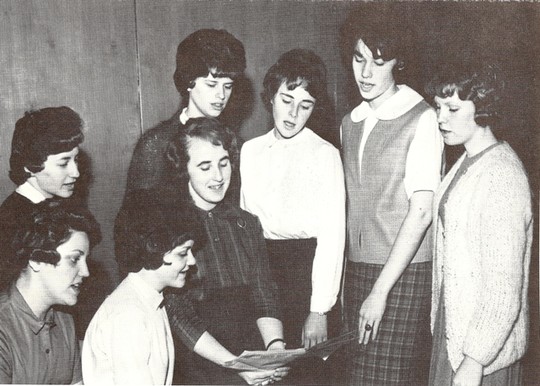 Girls' Triple Trio: Margie McAdams, Joyce Federmann, Pat Loos, Caroline Schurmann, Barbara Smith, Mildren Barth, Wilma Miller and Claudia Bybee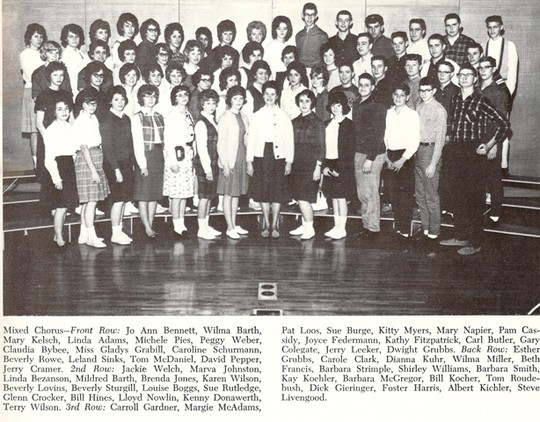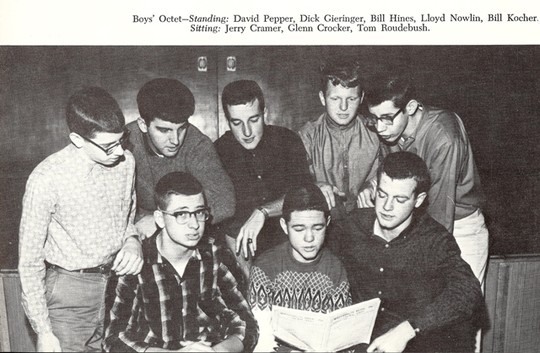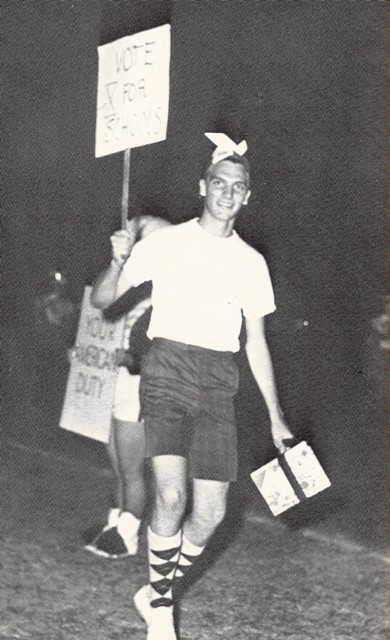 Charles Cusack is the school boy reminding parents to vote "yes" on the bond issue.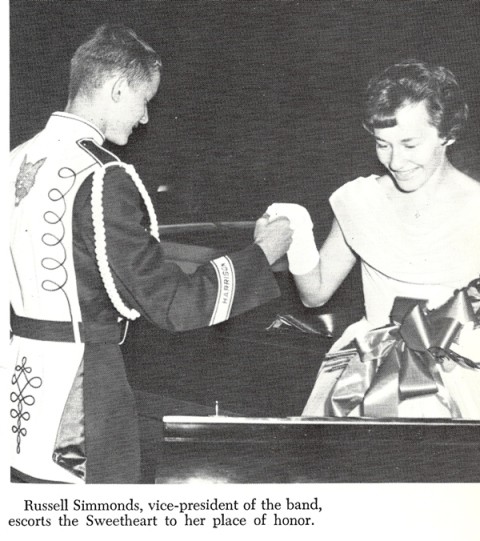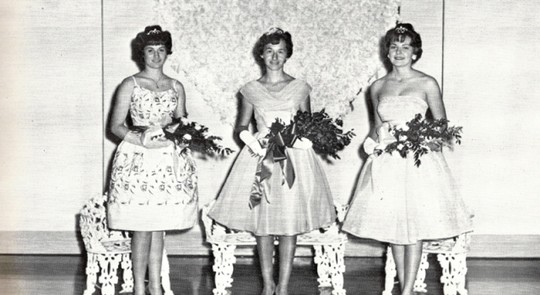 Band Sweetheart Court: Gayle Jackson, Joyce Federmann & Sally Roudebush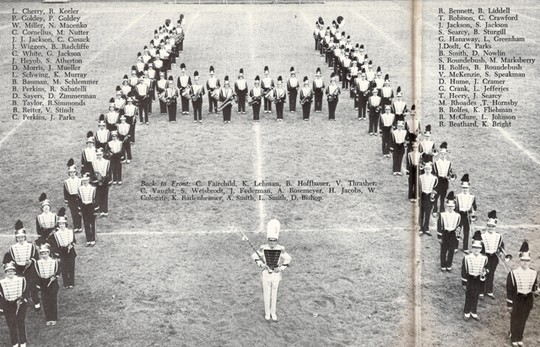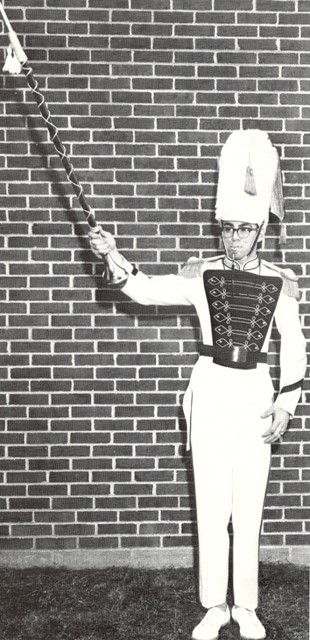 Drum Major, Buddy Graves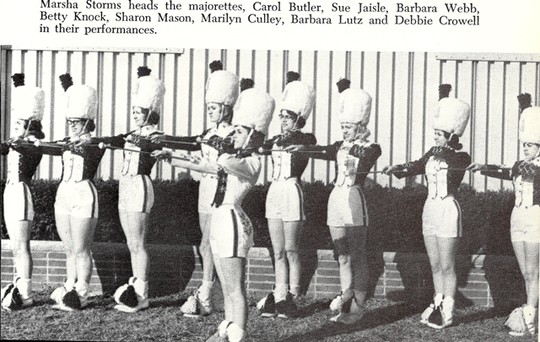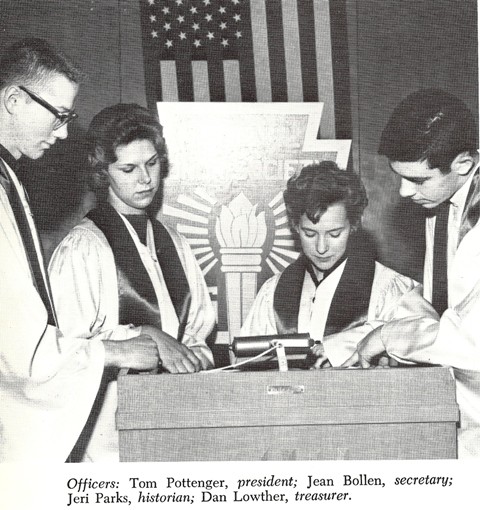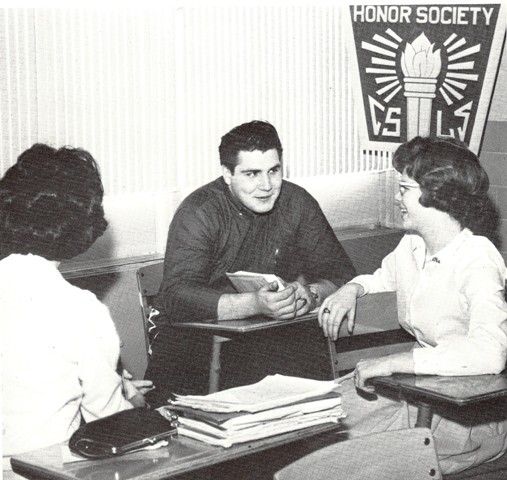 Ron Kinnett, along with Barbara Pottenger & Sandy Searcy enjoy the informality of honor society study hall.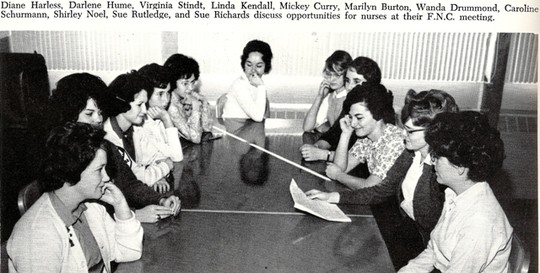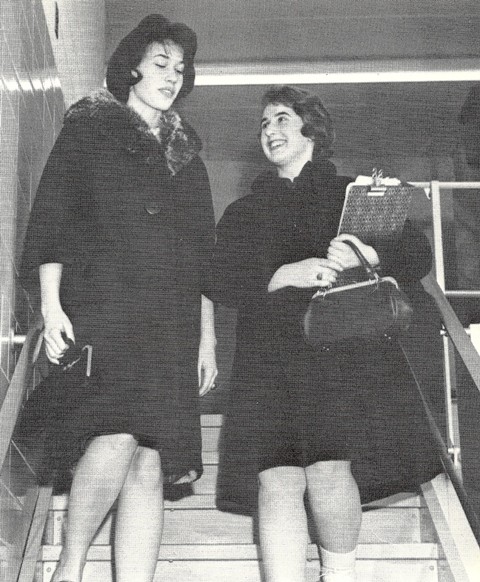 Wilma Miller served as the hostess for foreign exchange student Caroline Schurmann, from Victoria, Australia.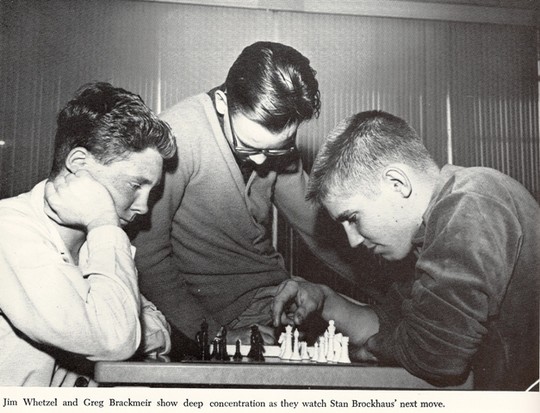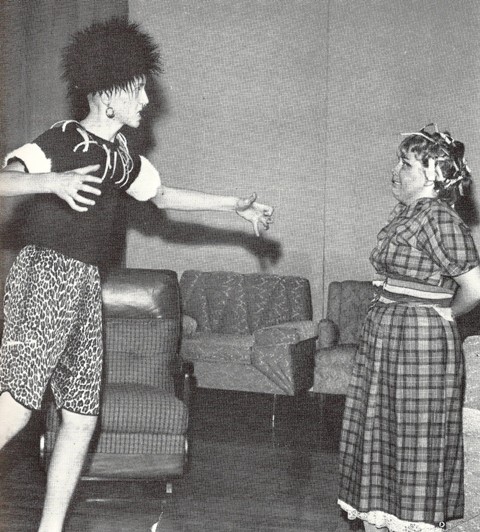 Dramatics Club - Bill Rolfes & Harriett Rolfes seem very convincing in their roles.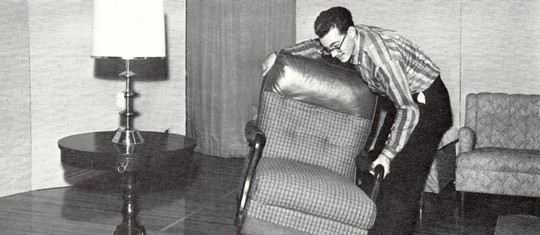 Buddy Graves handled most of the set-up and lighting for the plays.

Frances Roudebush finishes up her number in the annual F.T.A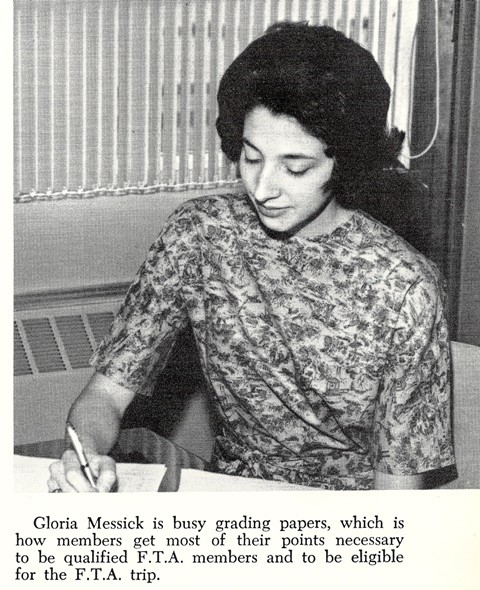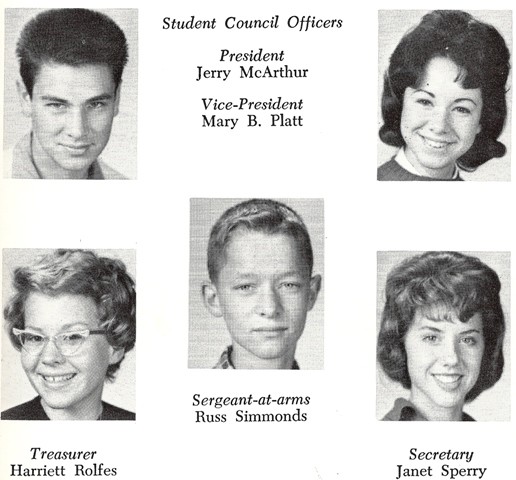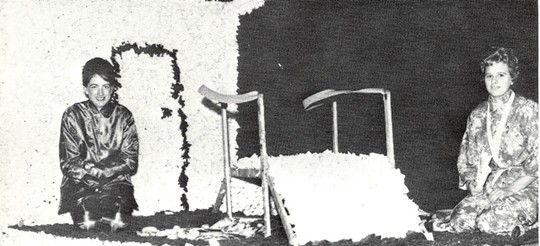 Homecoming float created by the Band.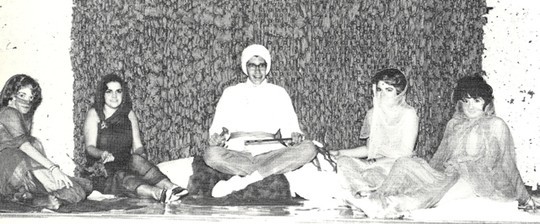 Journalism float for Homecoming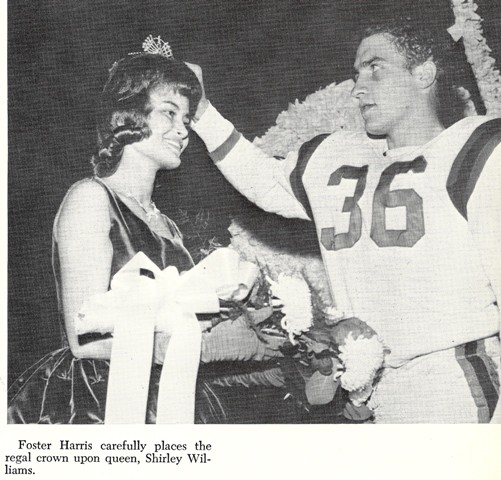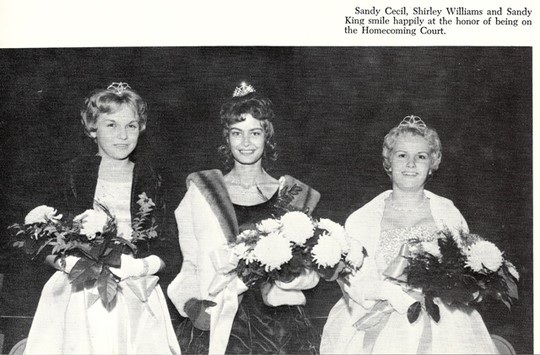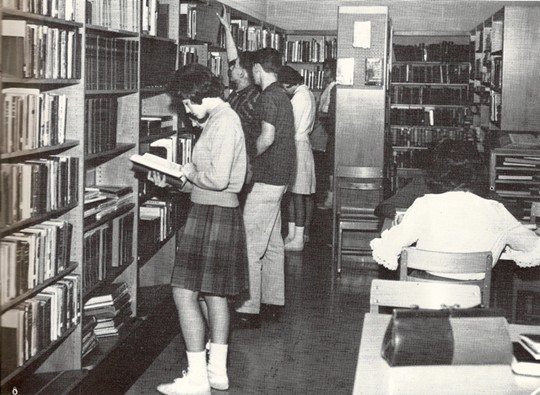 The library is a store of knowledge.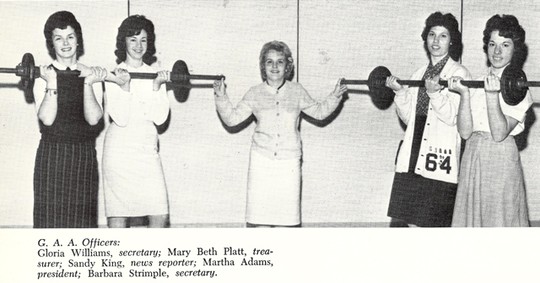 Members of the donkey basketball team. Top Row: Lois Quatkemeyer, Virginia Stindt & Jeri Parks; Middle Row: Sally Roudebush, Sheila O'Connor, Barbara Strimple, Shirley Noel, & Harriett Rolfes; Bottom Row: Janet Sperry, Darlene Hume, Martha Adams, Sandy Speakman, Sue Jaisle & Ruth Walters.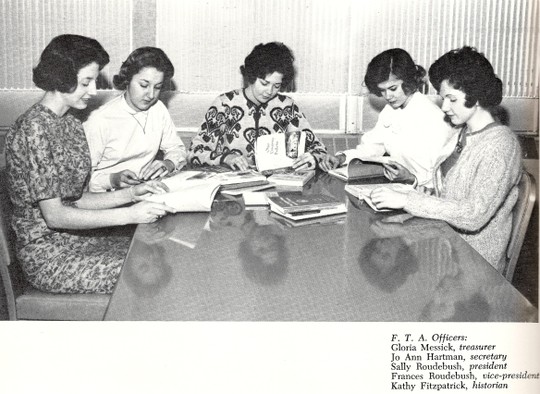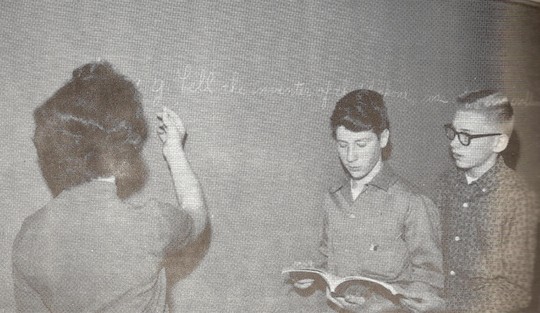 In English class Sheila O'Connor punctuates a sentence correctly for Gary Bowers & Paul Bennett.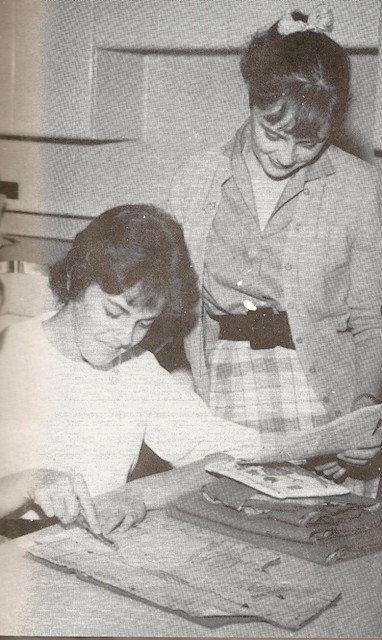 Karen Haisley shows Janice Harrison a feature of a sewing pattern in Home Ec. class.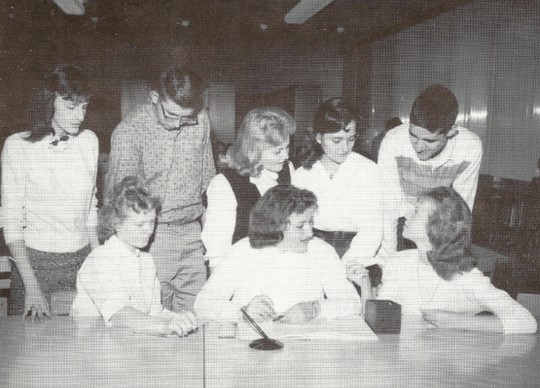 Jean Hensley, far right, is explaining book circulation to other student librarians.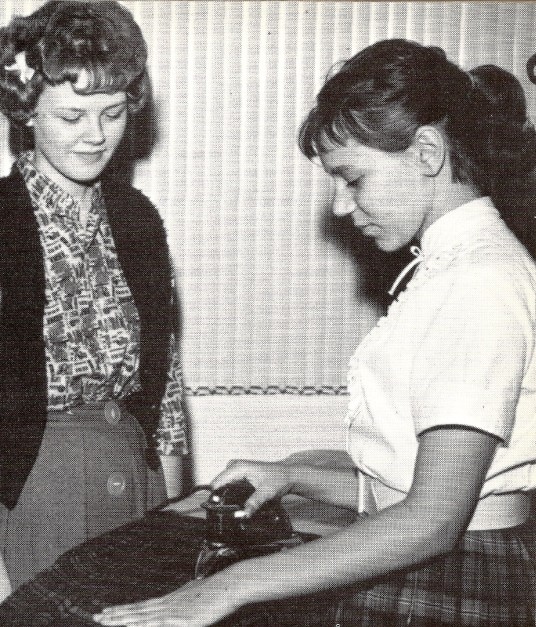 Nancy Young & Esther Grubbs learn the proper way to press clothing in Home Ec. Class.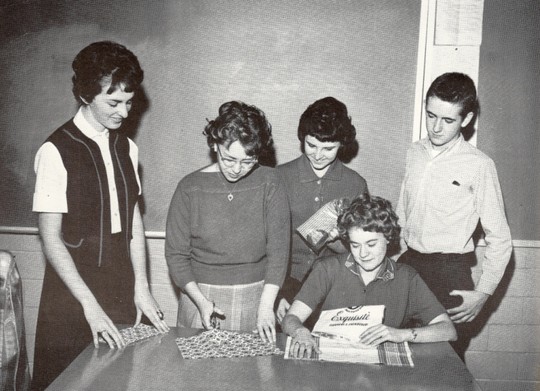 For their Red Cross project, Phyllis Goldey, Harriett Rolfes, Vicki Haas, Karen Huemmer & John Fischer prepare to make bean bags for children in local Cincinnati hospitals.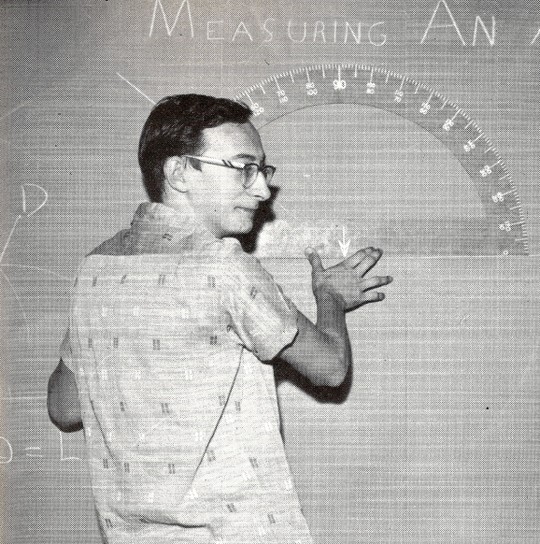 Mike Mason explains how to measure an angle with a protractor in Math class.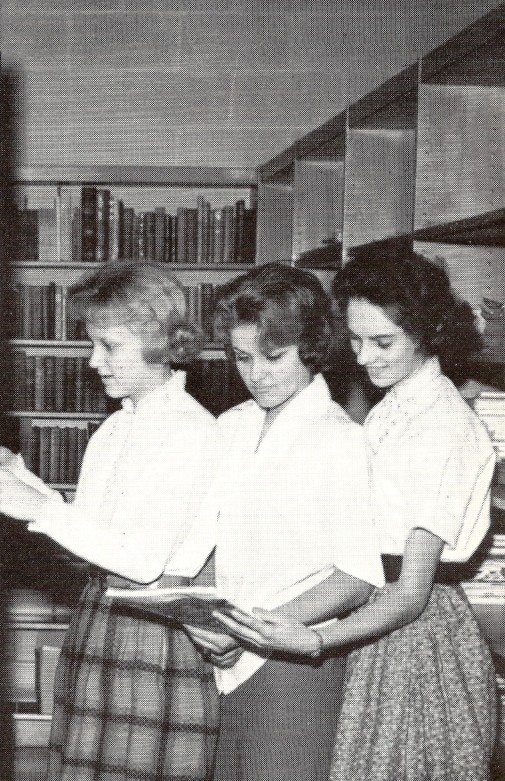 Cindy Peak, Diane Hearing & Diane Stroud are using the magazine & book stacks in the library.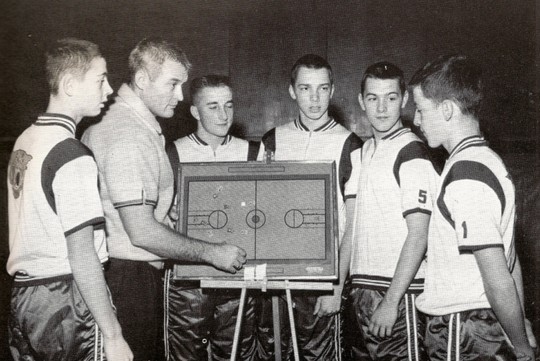 Larry Steinfort, Bill Hines, Gary Pursifull, Phil Crouch & Bob Ennis listen attentively as basketball coach, Mr. Revis carefully explains and demonstrates a play.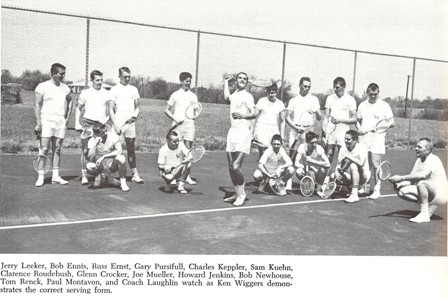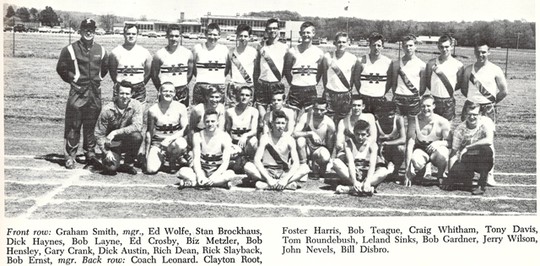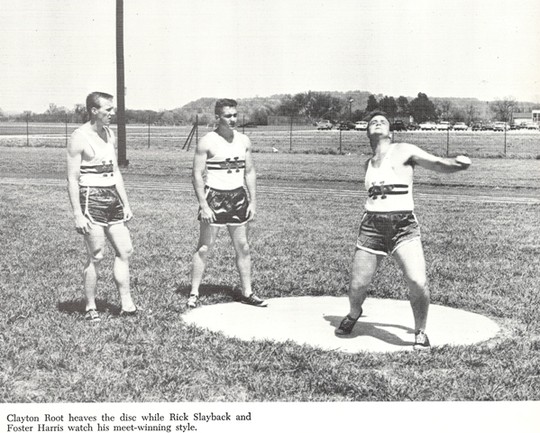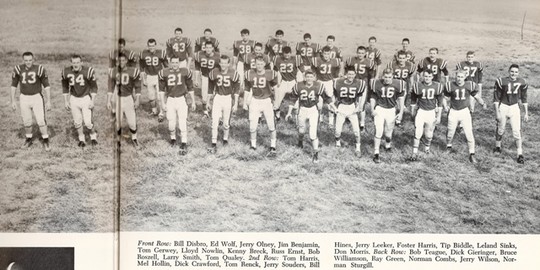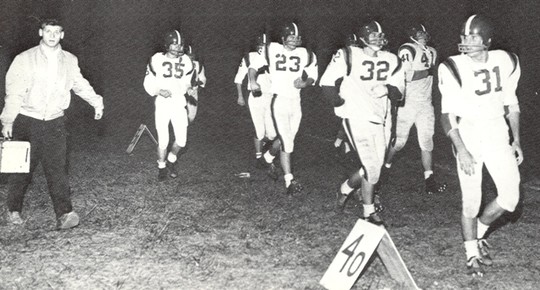 John Egbert, football manager, heads off with the team during half-time.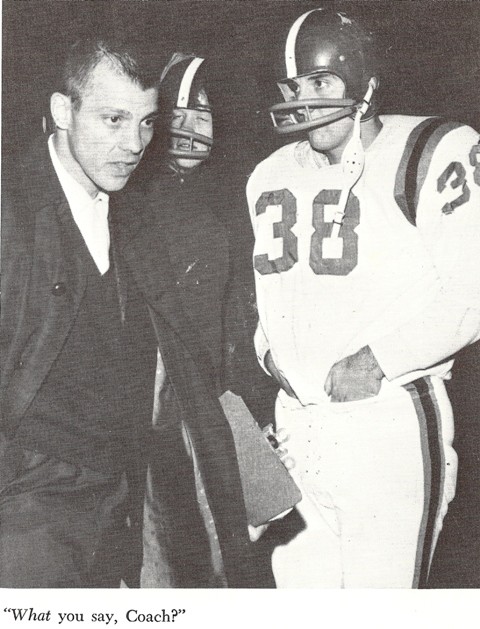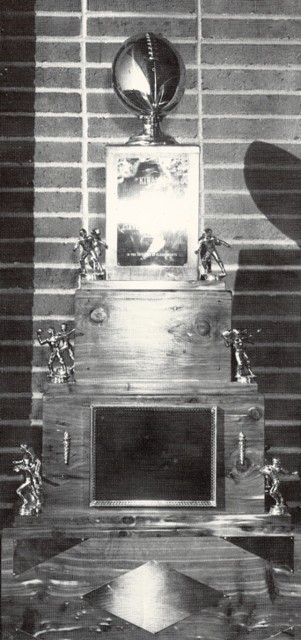 Harrison-Taylor traveling trophy.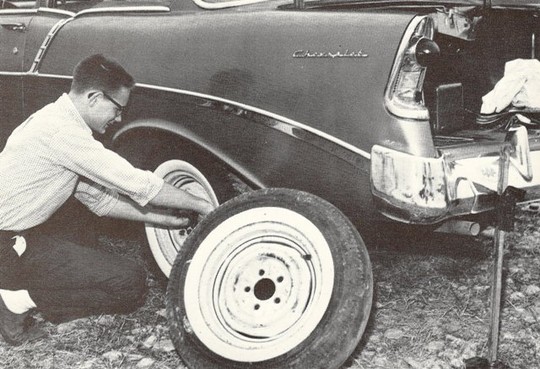 Showing his typical good nature, Larry Kinnett cheerfully changes a flat tire.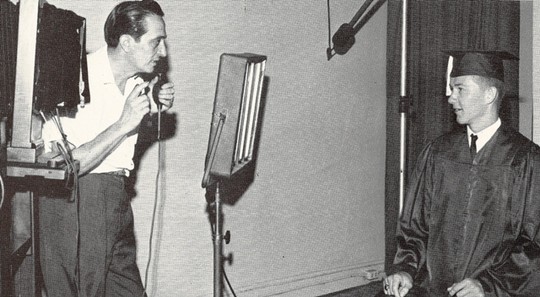 Tom Pottenger poses in cap & gown for his senior pictures.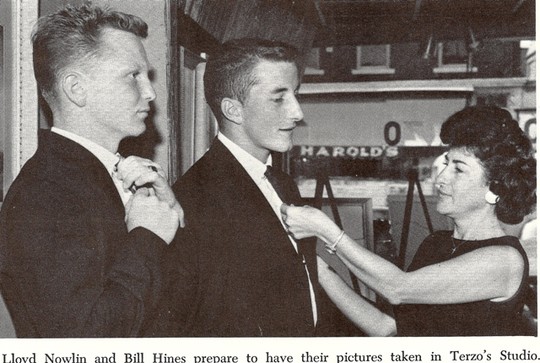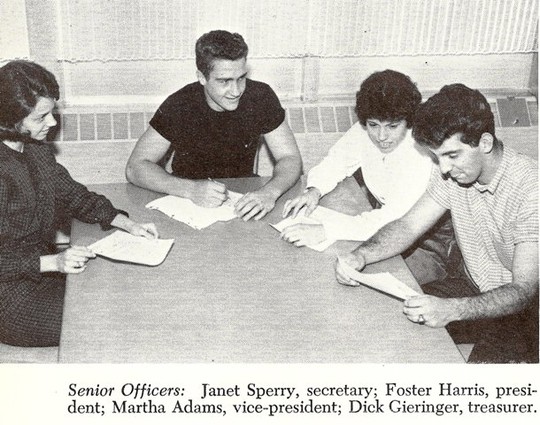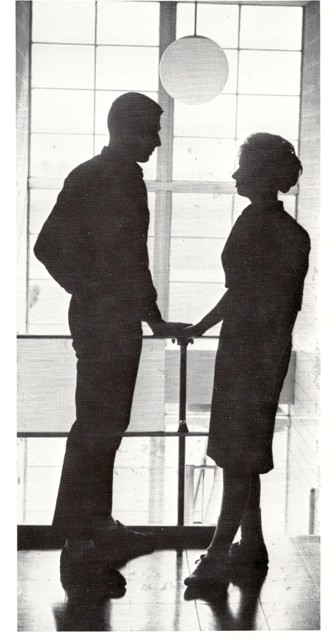 Bob Newhouse & Cheryl Fairchild enjoying a quiet moment.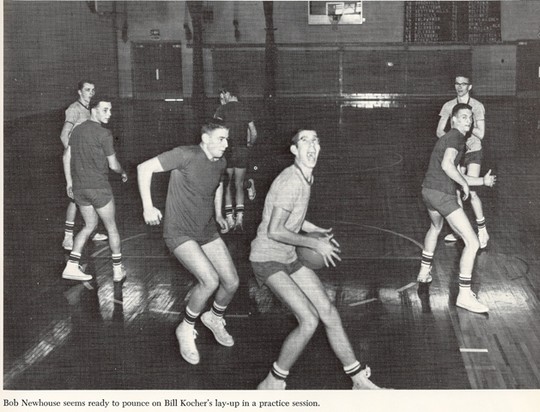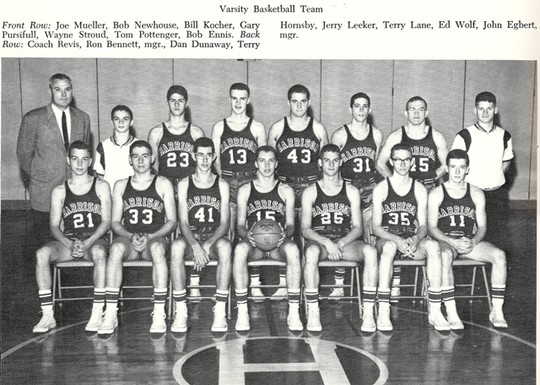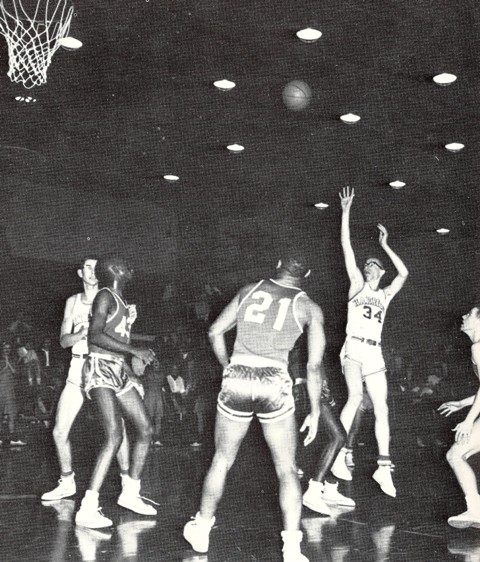 Tom Pottenger shoots in anticipation.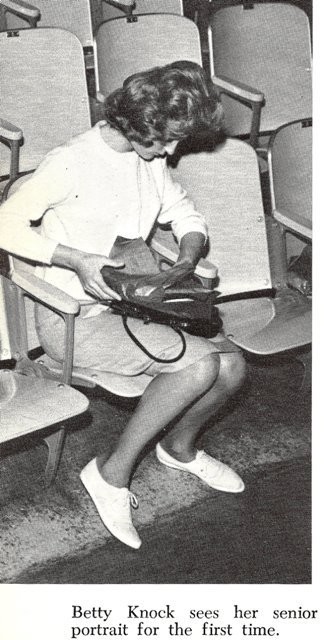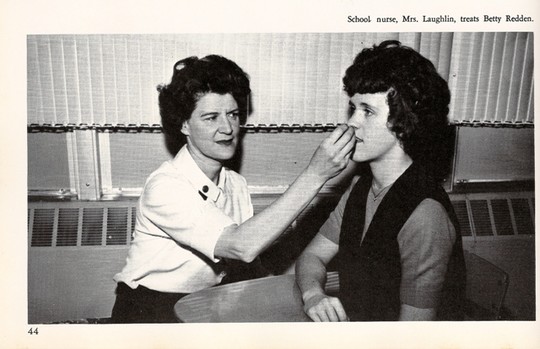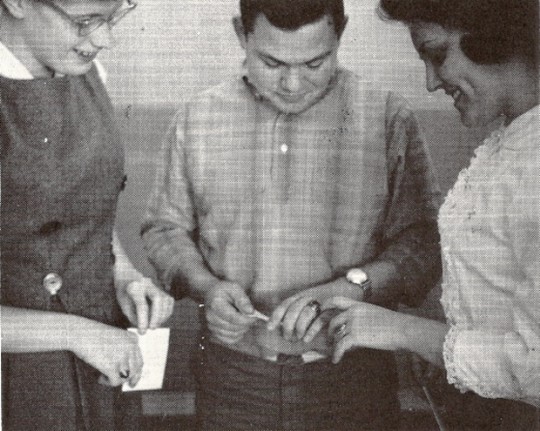 Nancy Fryman, Denny Retherford & Marjorie McAdams admire their class rings.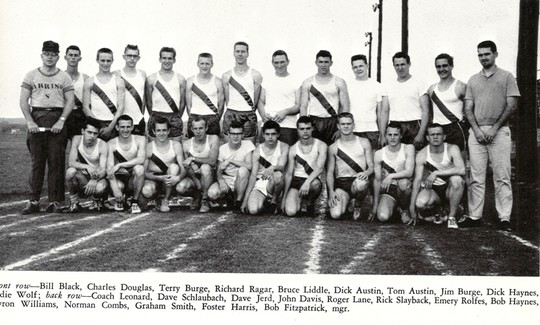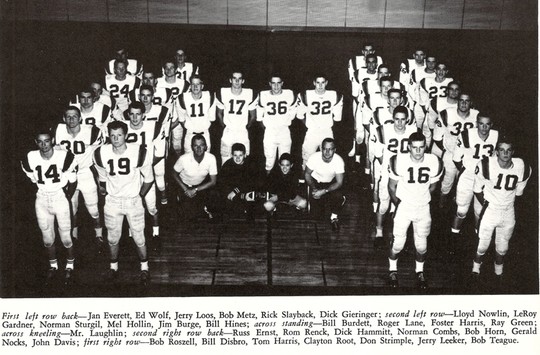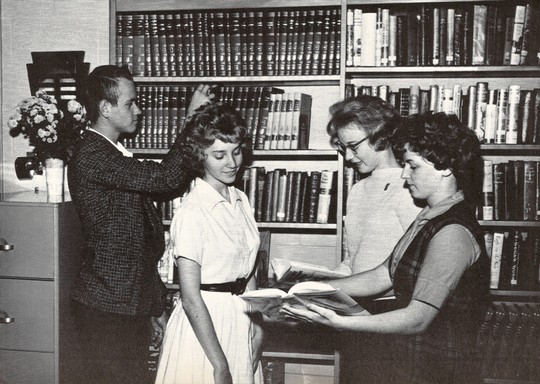 Jim Locke, Rosemary Medendorp, Jane Donawerth & Cynthia Wilks straighten stacks and keep library books in their proper places for easy access.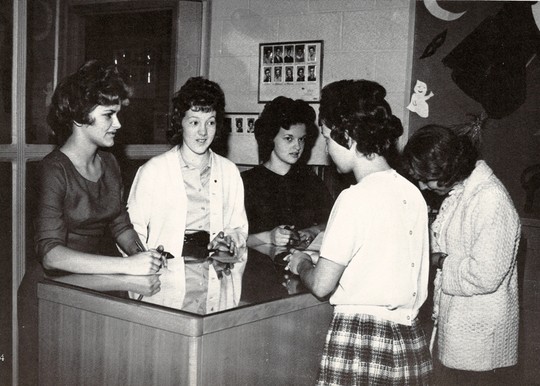 Dianne Hearing, Kitty Black, Ruth Ingersoll, Vicki Wolf & Florence Abbott are seen checking books out to the students.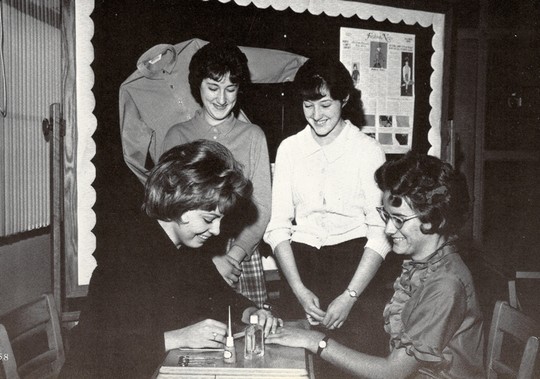 Pat Kolb gives a manicure to Elaine Essert during Home Ec. class.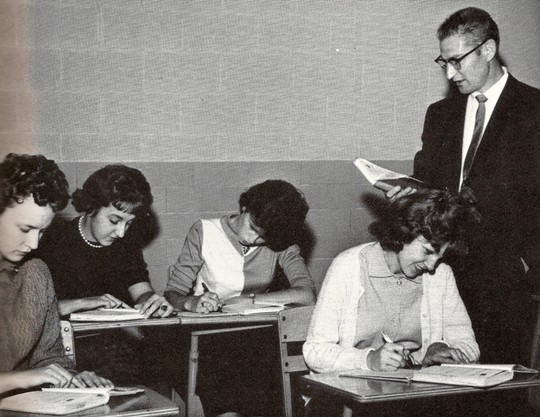 Marilyn McQueen, JoAnn Hartman, Barbara Smith & Karen Slayback read along and practice writing shorthand as Mr. Pikoraitus guides them in the skill.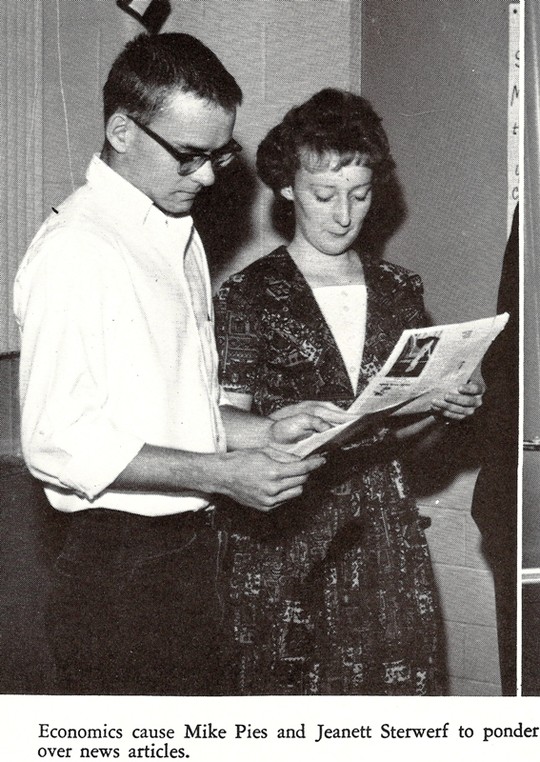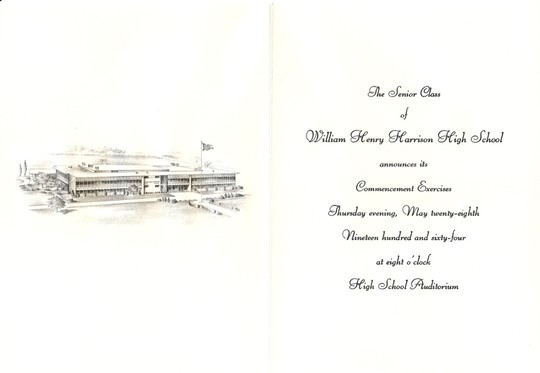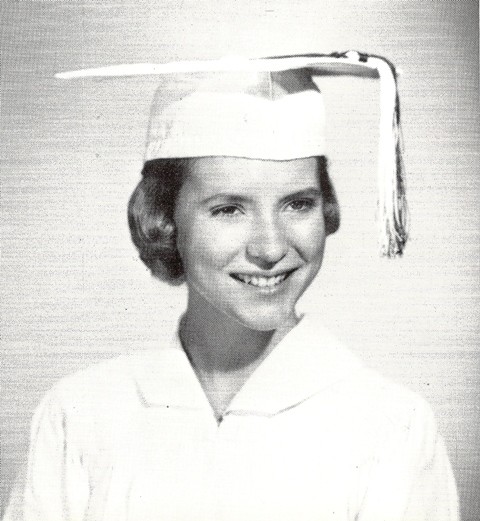 Jeri Parks, Salutatorian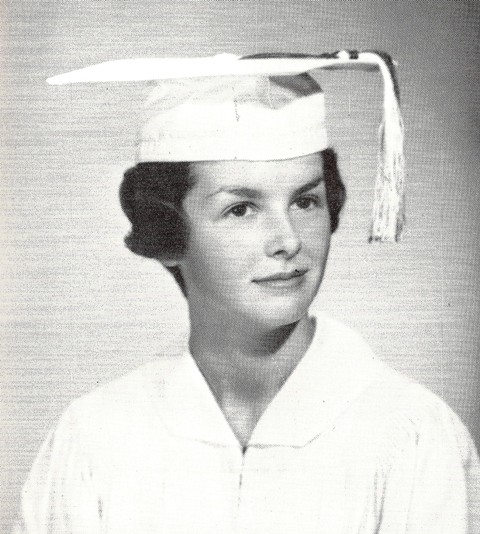 Gloria Williams, Valedictorian